Top Ten Tuesday is a section where I show you some top 10 books about a topic. This was created byThe Broke and the Bookish. Is a fun list and easy way to share experiences or opinions about some books.
I love today's topic! Let's get into it.
A room full of books. All the books I want, there, to look, smell, feel them.
      2. To have unlimited amount of money to spend in books FO-RE-VER.
3. I want to be able to bring to life as many characters as I want.
4. Be able to travel to bookish worlds.
5. Cheaper Books!!!! Why books are so expensive?!
6. A boyfriend like a book character, am I asking for an imposible thing?
7. I'd love to know bloggers/booktubers in person!
8. More and better books to movie/ books to TV show adaptations!
9. I want to have more bookish merch/things! (Clothes,bookmarks,toys,whatever related to books)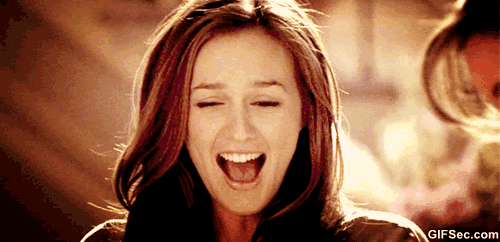 10. I want to have the opportunity to go to as many bookish events as I want, like signings,expos,etc. (There I would meet book authors so 2 in 1)
This was an amazing list to do! I usually don't post gifs of any kind but I just wanted to do this post more entertaining. I would love to know your ten wishes!